Experienced Personal Injury solicitors
Experienced Personal Injury Solicitors
Our expert personal injury solicitors will advise you of your rights and help you claim the accident compensation you deserve. Our advice is free and you are under no obligation to take matters further if you don't want to.
Many people who have been hurt or injured just want to know what their options are and what would be involved if they choose to make a claim. Our friendly and knowledgeable legal team will listen carefully to what you have to tell us about the circumstances of your accident. We will give your our opinion on the merits of your claim and if we think you have a good case. We can start your claim immediately you give us the go ahead.
Every year we help hundreds of people from all over Ireland from our offices in Listowel, Caherciveen, Tralee. We deal with the following types of accident claims which can range in severity from relatively minor to extremely serious or fatal accidents.
PROVEN TRACK RECORD
J Cashell Solicitors are a highly experienced team of Personal Injury Solicitors with a proven track record of successfully dealing with Personal Injuries Claims. We promise to use plain language that you understand and update you at every stage of the process. We are committed to securing the best possible award in each and every claim while ensuring the same is completed at the earliest possible opportunity. We can arrange a consultation in person, via telephone, via email or via video call to suit your needs.
J Cashell Solicitors ensure their clients receive the highest level of legal representation, while still getting the individual attention and personal care they deserve.
Our solicitors pride themselves on getting claims resolved as soon as possible so as to allow clients to move on with their lives in early course.
We cover cases in:
Road Traffic Accidents
Motorcycle & Bicycle Accident
Pedestrian Accidents
Fatal Accident Claims
Spinal Cord Injuries
Accidents at Work
How Do I Make A Claim?
There are a number of steps involved in making a claim for personal injuries and they can be summarised as follows:
1. Speak with our Solicitors.
In order to progress your claim and give you proper advice, you will need to obtain the following information:
The date and time of accident.

The location of accident.

Details of the third party involved and their insurance company.

Details of your injury.

Details of any previous accidents or injuries which you have suffered in the past.

A detailed description of how the accident occurred and a description of the person at fault.

Any real evidence such as photographs, CCTV footage, witnesses etc.
2. Our Solicitors will write to the defendants or their insurance company on your behalf.
3. Our Solicitors will obtain a medical report from your treating Doctor.
4. Our Solicitors will lodge an application with the Personal Injuries Assessment Board.
5. Next our Solicitors will advise you on each and every step in the Injuries Board process.
6. Finally, Our Solicitors will advise you of the conclusion on the Injuries Board process and your options thereafter.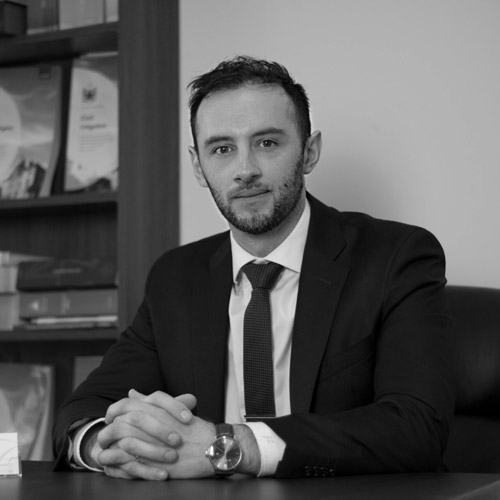 John Cashell
Principal Solicitor
How long do I have to bring a claim for personal injuries?
The Statute of Limitations Acts state that a personal injuries claim must be brought within two years after the date of the accident/injury/date of the knowledge of the injury. In most cases, the date of knowledge will be the date the accident occurred. There are some exceptions to this rule, for example with children, the two years will not run until they reach their 18th birthday.
J Cashell Solicitors strongly advises that you contact our office as soon as possible after the accident occurs so that they can start the claims process.
Offices
Listowel, Co. Kerry
Caherciveen, Co. Kerry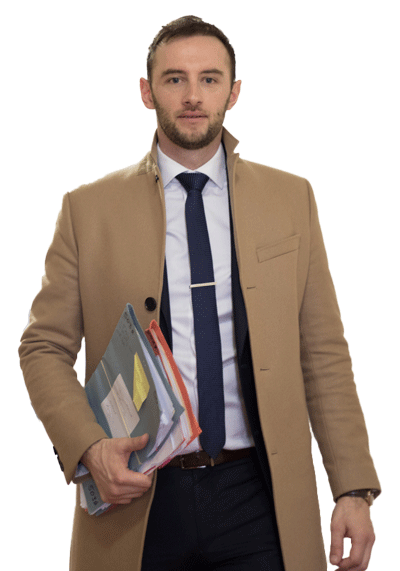 John Cashell, Principal Solicitor
Contact us for a consultation today!